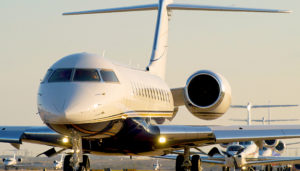 Turkish and North American airlines are offering more and more premium tickets, with the low cost Southwest Airlines leading the way ahead of Air Canada and Turkish Airlines, according to a study. Air France-KLM is in 17th position.
The 9th annual "Reward Seat Availability" survey, published in 2018, analyzes the airlines according to the overall availability of award tickets in relation to the seat offer. The 2018 list includes almost the same companies as last year, with only Norwegian, China Eastern Airlines and WestJet making the Top 25. The key results of this year's study are:
– The overall availability of premium tickets for the 25 airlines reached 73.6% in 2018, a marginal increase compared to 72.4% last year.
– Regular travelers are better treated in terms of loyalty programs by low cost airlines (LCC).
– Towards the end of a system based on miles or distances traveled?
Earning miles or points is fast moving to a system based on passenger spending and fares, instead of the distance traveled. Of the 25 airlines included in the 2018 survey, eleven now rely on ticket prices to define the number of miles and points earned. This change is all the more visible since Air France-KLM and the Lufthansa Group have accumulated in euros in 2018.
The value of these "reward" tickets is influenced "in a visible or subtle way" by the current tariffs, because of the upheavals of the tariffs engendered by the global expansion of the low cost.
The airlines realize that the traditional method of awarding points based on distance traveled is no longer valid; and frequent flyer travelers increasingly believe that low-fare journeys should result in fewer points or premium seats at lower cost. For example, Delta Air Lines offers premium journeys as low as 12,000 miles roundtrip, while the previous lowest "price" was a round trip of 25,000 miles.
The survey reveals that 11 airlines have improved the availability of their reward tickets for 2018, while seven others are offering less. Among the most significant changes, there was a huge increase of 27.8 points in the overall availability of bonus tickets for the American AAdvantage program and a colossal increase of 31.4 points for the Turkish Airlines Miles & Smiles program on the availability of long-haul flight premiums.
Southwest Rapid maintained its leading position with a score of 100% – all the flights studied offered award tickets worth less than 12,500 points / miles for a domestic flight.